Until last year, in-game ads were primarily seen as a monetization method for smaller studios and hypercasual games. Things have changed quite rapidly and now a growing number of top grossing games have jumped on the bandwagon, integrating ads to support their IAP-monetization.
With the rising popularity of in-game ads, developers have found new ways to reward the ads and thus increased the incentives to watch them. Tangible gifts, temporary boosts, revives/continues and skipping waiting times are just some rewards games can hand out in exchange for the time lost watching a video.
With skillful integration and meaningful rewards, ads can be something players enjoy having in games as an alternative for real-money payments. They clearly are not the irritating mood killers they used to be in the past.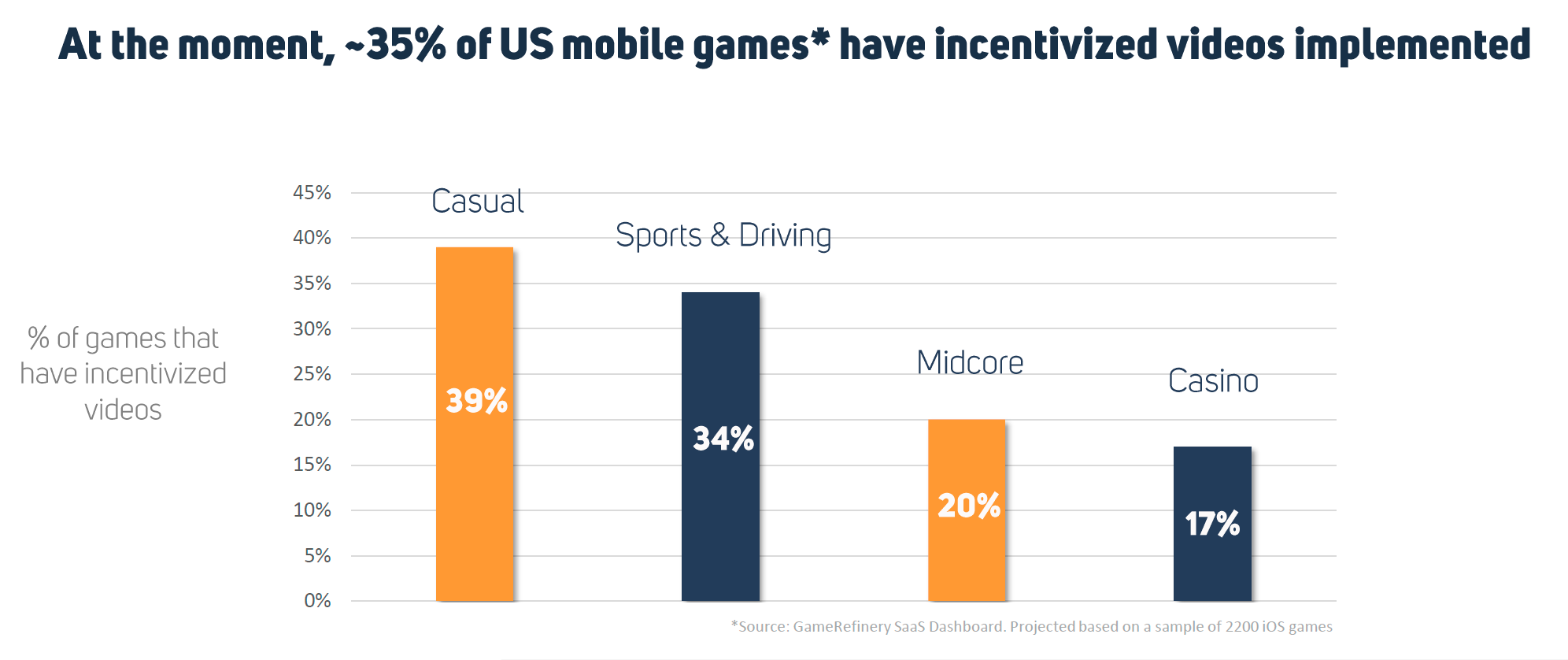 Continue reading our full snapshot on In-App Ads by getting your copy below.
Get your copy!
Found this report and data interesting? Want to know more about mobile game genres, features, and your competitors? Sign up for free to our online tools or schedule a live demo!