COVID-19 has profoundly affected all of our lives, and no industry has gone unaffected by the vast blow this pandemic has caused around the world. Looking at the mobile games market, however, the outcome hasn't been as devastating yet, with downloads and average session lengths increasing as people are stuck in their homes looking for ways to pass the time.
Today mobile games are ever developing services with dynamic live ops rather than static fixed products. So many developers were quick to react to this changing global environment, and various types of COVID-19 events, content, communication, and campaigns have been seen across mobile games no matter the region or genre.
In this overview of how COVID-19 shows in mobile games, we'll look at examples of how top developers & publishers have reacted to the pandemic, and what kind of content and communication players have seen during the past month.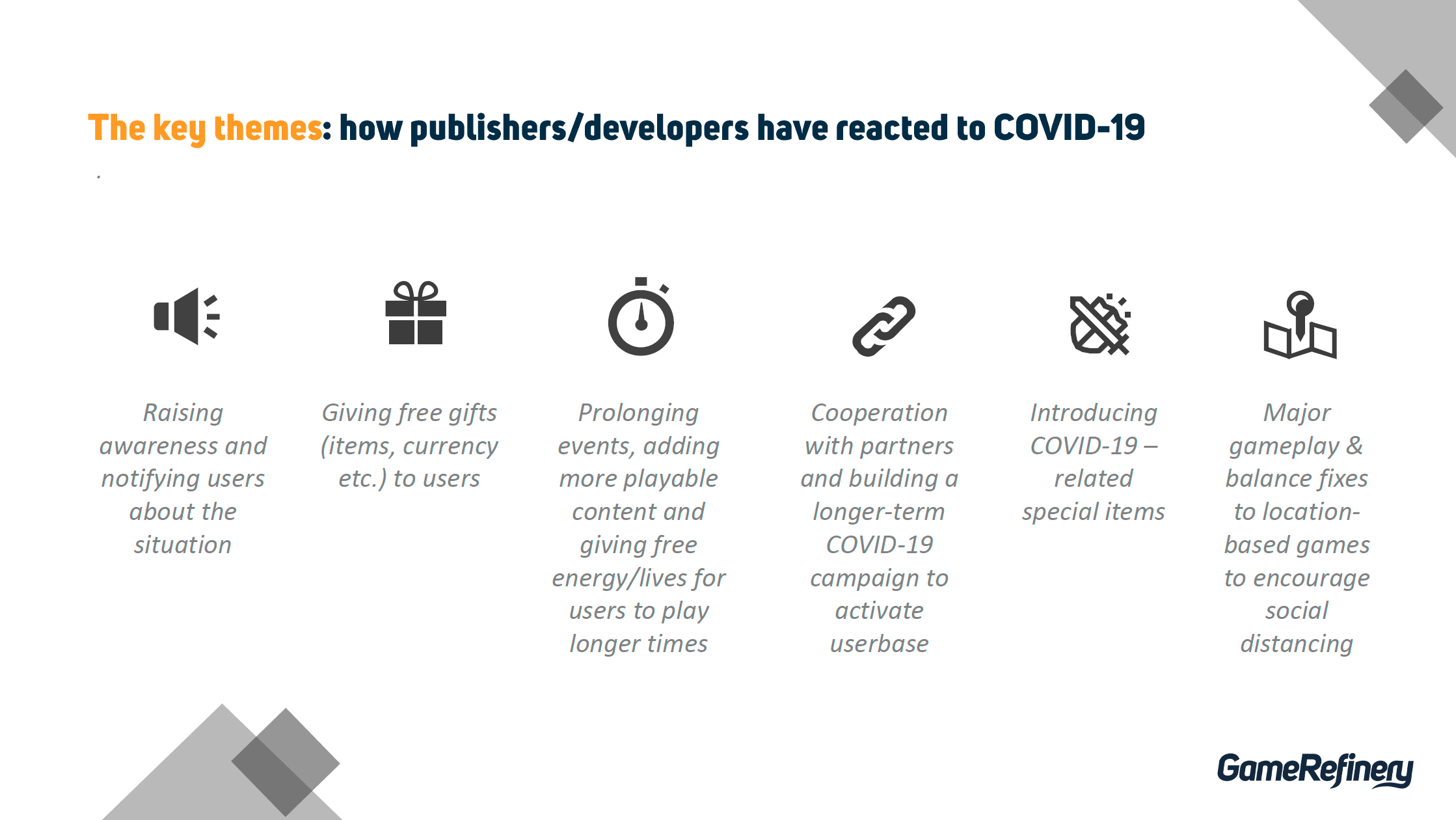 Continue reading our full report on COVID-19 observations by getting your copy below.
Get your copy
Found this report and data interesting? Want to know more about mobile game genres, features and your competitors? Sign up for free to our online tools or schedule a live demo!